Bee 8 is great - Lens
for beolab 8000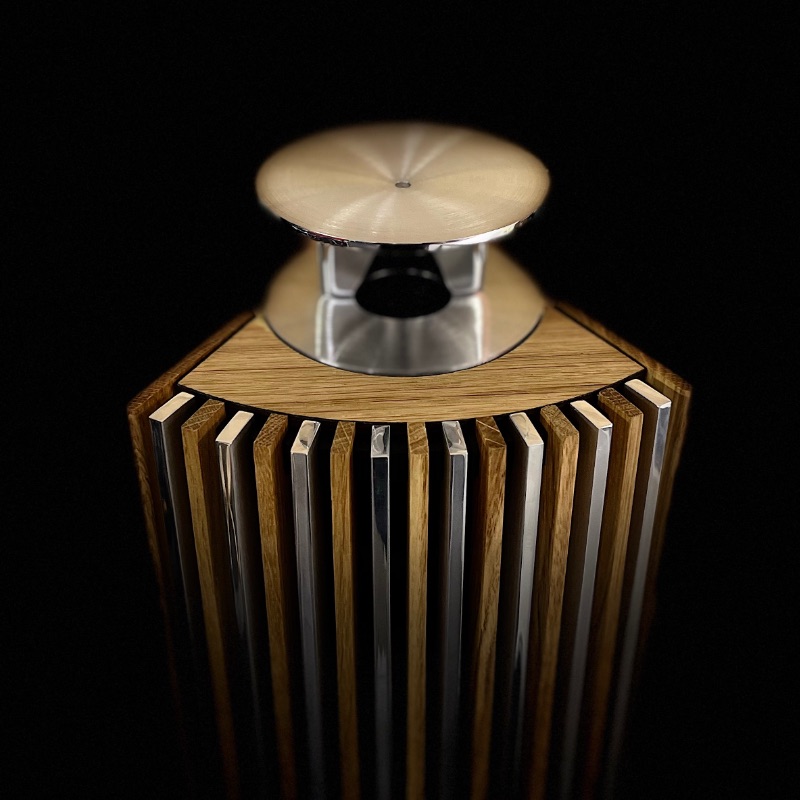 Pair of acoustic lenses made fully out of aluminium and hand polished. The set contains everything required to mount the lenses. It is a full set, allowing for mounting tweeters in the top part of beolab 8000. The lenses greatly improve the speakers appearance and the acoustic experience.
All of our products are handmade with great carefulness and attention to every detail. We use exclusively high quality materials keeping sustainability in mind. Product is made in Poland.
Easy mounting:
Our lenses are designed in a way that avoids you wasting time on assembly, letting you spend it on listening to your favourite music instead. It's wonderfully simple. Mounting does not damage the speaker, neither does it require modifications to it. Unmounting of covers is 100% reversible

.